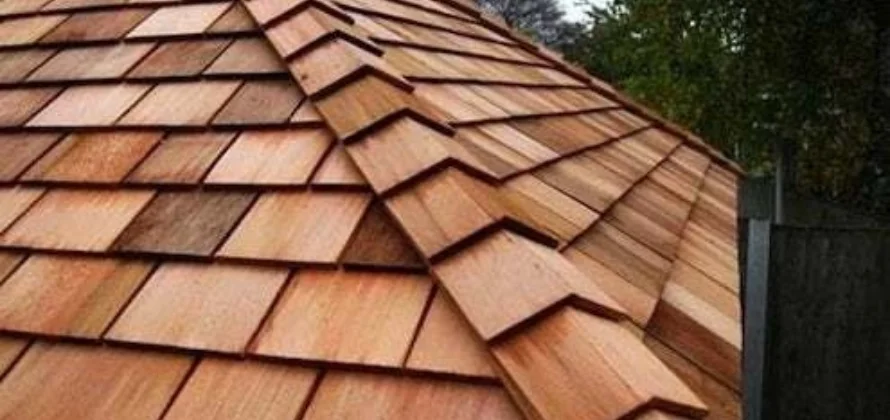 Choose the Best Wood for Your Roof
Wood remains one of the most popular types of roofing materials in the entire country. There's something about wood that really catches the eye. Homeowners like yourself have noticed this elegant appearance. A wood roof speaks volumes. It says you've got class, an eye for aesthetic, and the foresight to consider property values, should you ever choose to sell the house. Which type of wood is best for your roof, though? There are so many to select from!
Cedar and teak wood roofing shingles are the two most common types. We'll explore both in more detail!
Cedar Shingles
Cedar has earned a reputation for being strong, flexible, and weather resistant – qualities that make for an effective roofing shingle. Among roofing shingle manufacturers, cedar is the go-to material, all thanks to its durability. Here are a few reasons why you may wish to consider cedar wood shingles:
Cedar is budget-friendly
Cedar has a fine grain and uniform texture that makes installation a breeze
Cedar is resistant to humidity and temperature fluctuations
Cedar has a minimum lifespan of 30 years and a max of over 50 years
Cedar offers excellent insulation
Cedar has a pleasant aroma and wood finish
Teak Shingles
Teak, derived from the mint tree family, is native to Southeast Asia. In that region, teak is commonly used for furnishings, roofing, and boat decks. Here in the United States, teak has become a popular choice for wood roofing shingles for a number of reasons:
Teak offers incredible strength in extreme conditions
Teak is long-lasting and highly-resistant to weather conditions
Teak provides a unique experience
Teak is resistant to rot, fungi, and mildew
As you can clearly see, both cedar and teak wood roofing shingles provide extensive benefits to your home. Either one would make a wonderful choice!
For wood roofing services, give our team a call at 972-542-7774 or leave us a message on our contact page.